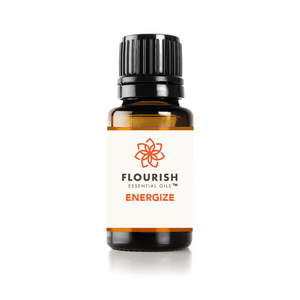 If you need a pick-me-up or need to stay away from coffee, try this. Energy, focus, and creativity for your day without jittery side effects.  Great for the "afternoon slump."
Ingredients: Lemon, Ginger & Fragonia
Great for diffusing!
For topical use, place a drop in the palm of one hand, rub hands together, cup hands over nose and inhale.  Use as needed. May place a drop on back of neck but be sure to apply a few drops of carrier oil, particularly if applying to back of neck.  May also apply to solar plexus followed by carrier oil.
Citrus oils can cause skin sensitization when the skin is exposed to the sun after application.  Avoid exposing the treated skin area to the sun for 12 hours after application. 
Oil Blends are pure, undiluted and 5 ml. Hand-blended with love in Afton, VA!
Caution: Do not use topically on children.  This is a hot oil so use with a carrier oil unless diffusing.