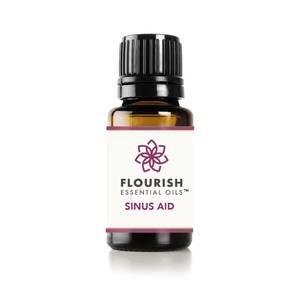 Helps relieve stuffy nose and discomfort,.Anti bacterial and anti viral.
Ingredients: Peppermint, Tea Tree, Eucalyptus Radiata, Ravensara, Rosemary Cineole, Lemon
Works very well by diffusing, or inhale after applying drop in hand, rubbing hands together and placing hands over nose.   
Or simply use with a personal inhaler, plastic or glass!
Very potent.  May place 1-3 drops in bowl of hot water and inhale with towel over your head, eyes closed to prevent eye irritation.  May use as a chest rub by using 3 drops per Tablespoon of carrier oil for adults; 1 drop per Tablespoon of carrier oil for children over 5 years old.  If skin irritation occurs, apply carrier oil.  Do not use if you are hypertensive.  Peppermint may cause blood pressure elevation.  Substitute Breathe Free or Euca Calm/same instructions. Do not use on children under 18 years old. Dilute properly for children over 3 years old.  S2 drops per 2 Tablespoons of carrier oil.
   5 ml.