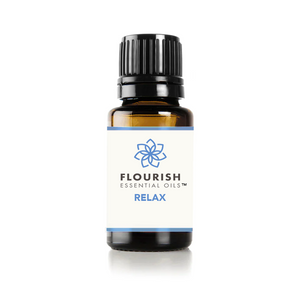 Unwind at the end of the day with our special blend that supports a calm and peaceful state of mind.
"Relax" was formerly called "Peaceful Transformation". Same great product, new name and new look!
Ingredients:  Sandalwood, Frankincense, Palmarosa, Lavender, Rose
For topical use, apply/share 1 drop to third eye and/or crown, followed by carrier oil if necessary.  Rub hands together and inhale residue.  May also apply to heart center.  Use sparingly – very potent.
Oil Blends are pure, undiluted and 5 ml. Hand-blended with love in Nellysford, VA!